"To help make people's personal lives simpler, richer, and more gratifying."
What does RC do?
RC is a perfect place to get connected with people you have similar interest, rather than the "appearances" like other many platforms has.

Experience
Build a community based on collecting recycling items. Notice how much trashes comes out daily, weekly, and monthly by collecting a photo in the app.

With R.C, you'll never have to worry about where and how to recycle. We will determine the product and find a perfect recycling bin for you. Users can "recycle trash + form a community" based on their interests.

Functionality
R.C hosts a challenge and provides a private space for you to talk, or 'just chill' with like-minded people.

We quickly learn your type. You'll only be introduced to the best people for you based on your activity and the selection you make through the app.
Audience
Gen Z

My Role
UI, User Research, Concept, Wireframe

Research
"Members of Gen Z are in touch with their feelings, and they understand the importance of expressing and addressing them."
newsroom
This app is designed for "Meaningful Connectivity." We are connected to the trashcan in plenty of places around the city. We have a close connection with a garbage collection company. By user taking photos of each recycled item, an individual's activity will be recorded through the app. History from the app will define individuals' preferences, then match it to the trashcan by the user's choice of location. Moreover, users will have a chance to form a community.

While the app provides each of one's spaces to form a community step by step, it can be continued in many different ways by each of one's choices. Such as, starting a conversation


Trashcans
We have located trash in countless places by having connections with the trash bin community. The users will be able to connect based on elements from individual interests.



Gen Z tends to be feeling more "loneliness" than the elderly.
Gen Z are becoming young adults who are constantly shaping their own identities and individual traits.

Receiving information from DNA test results allows people to learn and discover a better sense of themselves.
Wireframe
---
1. Easy
We want you can easily get used to our services and help your daily life.
2. Exciting
Your recycling experience will be most enjoyable with our services connecting both personalized matchmaking experience and advanced technology for finding your bin.
3. Friendly
We want to be a service that is closest to you and familiar to you.
Final Solution
---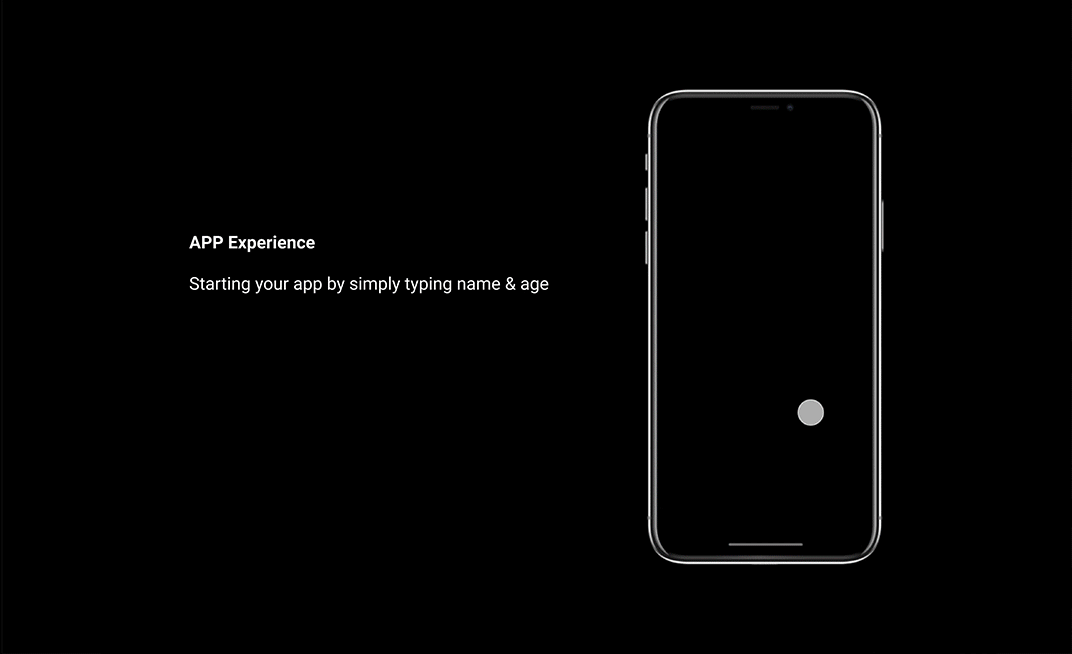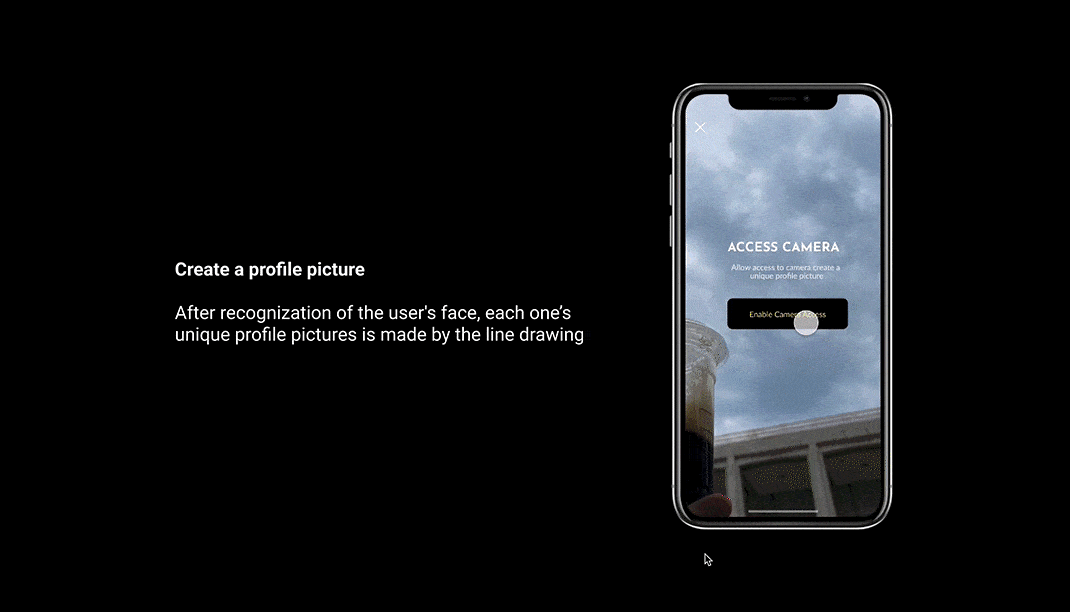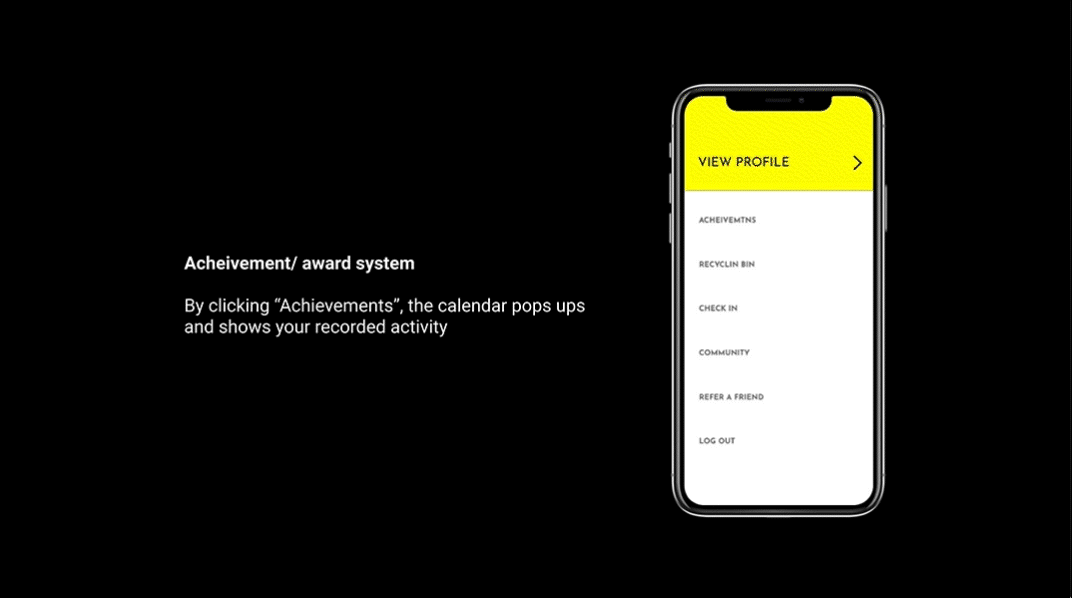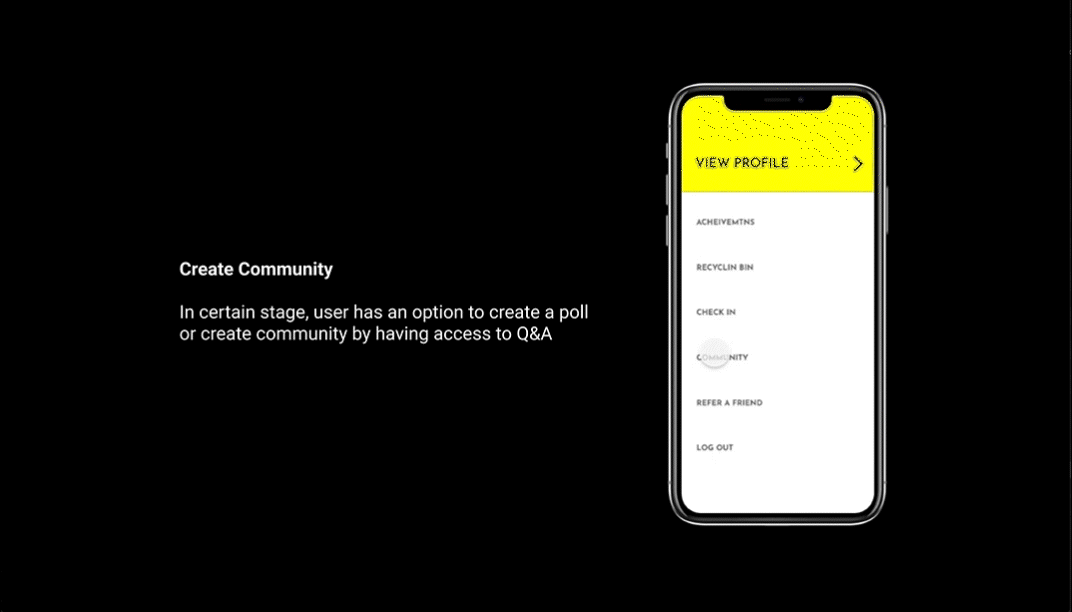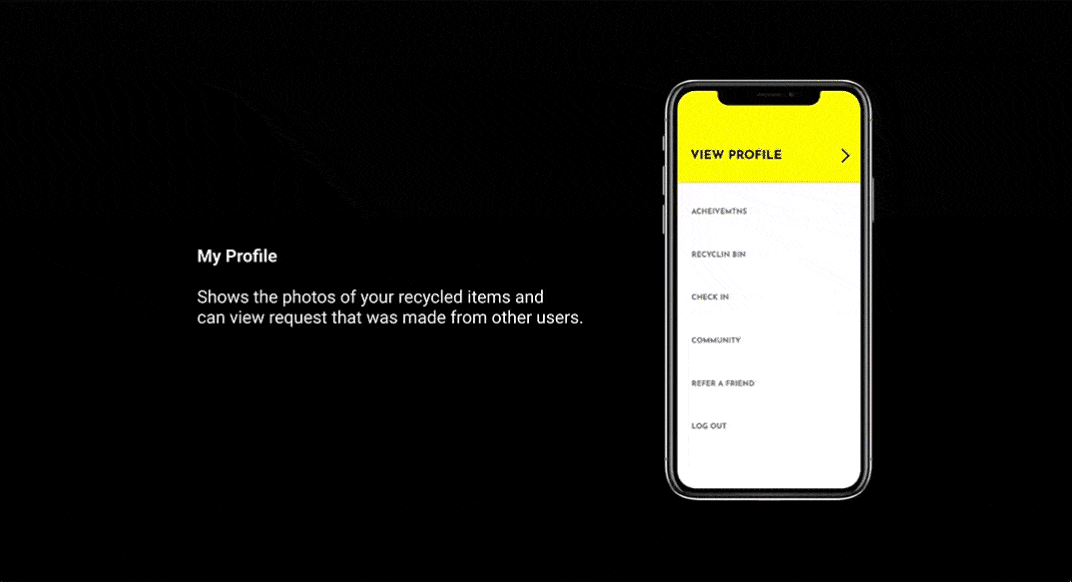 How it works in real-life (Real life situation)
---
Design Exploration
---
Trashes out in the street
---
Daily Trashes
---